In Uncovering Creatives we cover the stories of creative frontrunners. Jennifer (AKA The Naked MC) Muntslag talks for an hour with our guests about making, entrepreneurship, (creative) identity, and social themes. This evening we welcome Aicha Abdoun,Iris Haverkamp Begemann, andAwura Abena Simpe!
Why do they make what they are making? How do they do it? What drives them in their work and where can we find it? Those are the questions we deal with in Uncovering Creatives. Join us for the conversation!
Dit programma kun je weer fysiek bezoeken in onze zaal. Had je een online reservering en wil je toch fysiek komen? Annuleer dan je reservering en reserveer opnieuw voor een fysieke plek. Wij werken met de CoronaCheck-app voor toegang.
In this programme: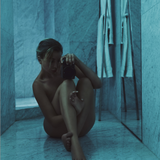 Aicha Abdoun
Fashion & Beauty Photographer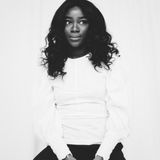 Awura Abena Simpe
Managing editor Cosmopolitan NL & Founder of The Creative Women Collective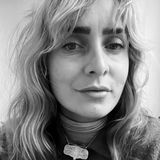 Iris Haverkamp Begemann
Documentary photographer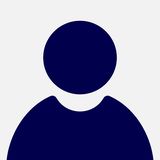 Jij
Meld je aan via de RESERVEER knop bovenaan de pagina!
This program will be streamed online, join the conversation via zoom. The button will appear on this page.
About tonight's speakers: 
Aicha Abdoun is fashion and portrait photographer, director and creative director. In 2019 she worked as creative content producer at Gisou , but is mainly focused on her work as independent photographer. She shoots editorials, portraits and commercial works for brands like Filling Pieces, Numero Netherlands, NAKD, and Givenchy. Aicha knows how to shoot her subjects in a very personal way, which gives the photos a very intimate touch.
Photographer Iris Haverkamp Begemann is fascinated by the relationships which human beings establish with each other and their environment, to find order in the world we live in. With her camera, Iris explores the powerful influence of social constructed realities. Adventurous and driven by a desire to question this reality, she has photographed several beautiful personal projects. Travelling and working together with different people and groups around the world for months on end to intimately capture their lives on film. There is a deliberate and intimate process involved when using a medium format analogue camera, and it gives Iris the time to establish meaningful connections with her models. The result are photographs with true depth; photographs which tell a story.
Awura Abena Simpe is an entrepreneur who helps women to grow as creative professionals with her companies. In 2016 she founded Creative Women Collective, and in 2019 she started her own Creative Women Agency. Awura speaks, writes and thinks about career, culture and creativity. She worked as a presenter, journalist, advisor and is the face of various campaigns  focused on intersectional female empowerment, including Yoni, ActionAid and EVNS. From December on, she's in charge as managing editor of Cosmopolitan NL. This allround creative will tell us all about her various projects in the creative industry.